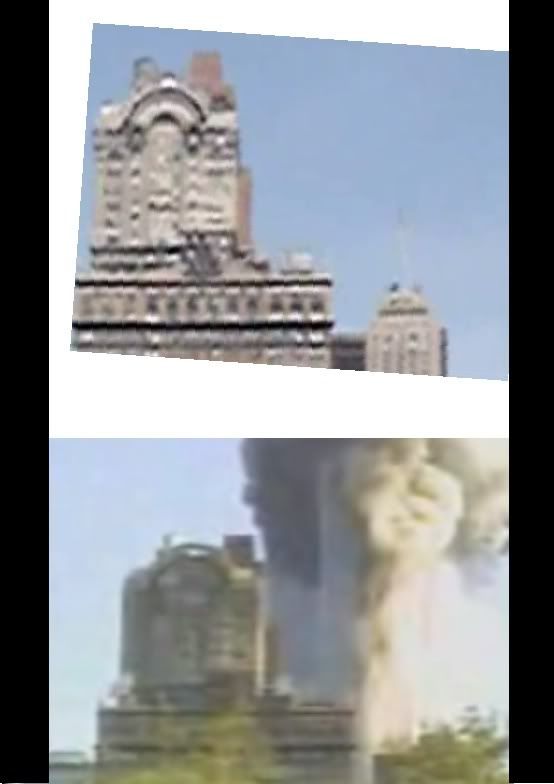 Thanks to Andrew Lowe Watson.
Upper photo is still shot taken from a video I made from the tourist boat that travels right up near to the area from where the CNN "Ghostplane" is meant to look like it was taken.
Below is a still from the CNN "Ghostplane" vid.
Even if 16 Rector is alleged to be obscured by the trees....the proportions don't work. The place where "16 Rector" should be visible in the CNN "amateur" exclusive shows empty air.